Styling for Concert Tour to Europe for Nirali Kartik | Classical Concerts
Hey Loves,

How are you guys doing?
Today I am giving you a glimpse of my styling collaboration with Roots Tale, a brand which gives you authentic handmade apparel pieces inspired by Madhubani art of Bihar, for Nirali Kartik's Concert Tour to Europe.
What a concert tour is!
A concert tour (or Music tour) is a series of concerts by an artist or group of artists in different cities, countries or locations. In this case it was Berlin, Ibiza, Rotterdam and The Hague for various classical concerts and music videos for Nirali Kartik.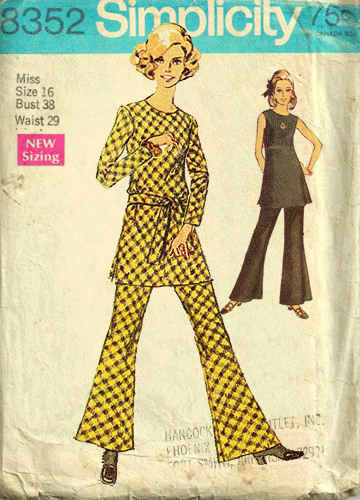 Collaboration with Roots Tale
The founder of RootsTale Ms Seema Singh, strongly believes that we have so many folk art forms in our cultural rich roots in India and in this we have so many stories to tell about society and culture. She also adds that women are the basic source of art and culture. Through folk art form they weaved stories of life like navras happiness, sorrow, excitement, love etc and all this comprises in her brand name ROOTS TALE.
Roots Tale is a brand initiative to facilitate cross- fertilization of ideas of hand artisans and handloom weavers. The motive of this brand and the products are so pure that it was chosen for the Concert tour as what more can we ask for if we can bring the Indian art and apparel together and spread to other countries!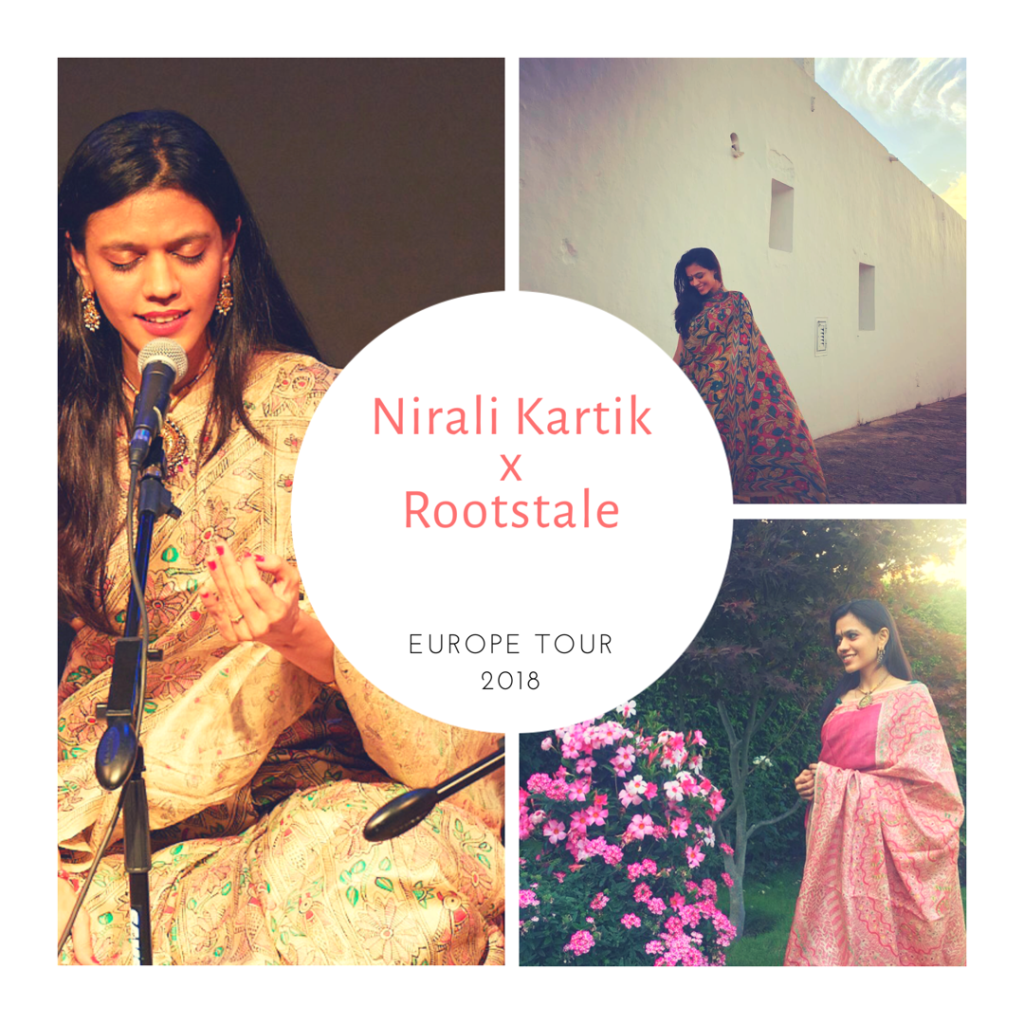 Madhubani as an Inspiration
Madhubani hand painting has rich and long journey in the Indian History. This was originally from Raja Janak Mithila nagri. When Rama weds Sita the whole Mithila home and streets were decorated with Madhubani hand painting by everyone. After a long period of time when Mithila caught by drought English men came and saw this art on walls and paper which they appreciated a lot and that is how it was introduced on international platform.
Now Madhubani hand painting has adapted so many different forms in the design industries e.g. shoes, bags, jewelry, bangles, dresses, Saree, dupatta, shawl, stoles etc. Mostly they are famous in Home decor for  table linens, napkin rings, and lamps and most importantly on wall hangings. Mostly because Mithila art was originally used for decorating walls and floors of homes. However Roots Tale is known for Madhubani inspired Apparels.

Techniques
Natural dyes are used to hand paint the colorful background sarees. Earlier  it was done on light natural base surfaces but now we can see so many variants in this line. One Saree pallu and border takes 15-20 days to finish, that is the amount of effort and love that goes into it.
How to buy?
To buy Roots Tale products please check www.rootstale.com
Instagram: @rootstale
Facebook: RootsTale
If you want any other information on anything I mentioned, do comment below!
Do you have an important meeting? Occasion? Or You are in just in a mood to shop? Let me do the styling for you, it will be so much fun!

Have a great day and keep looking your best!
xoxo,
Arti